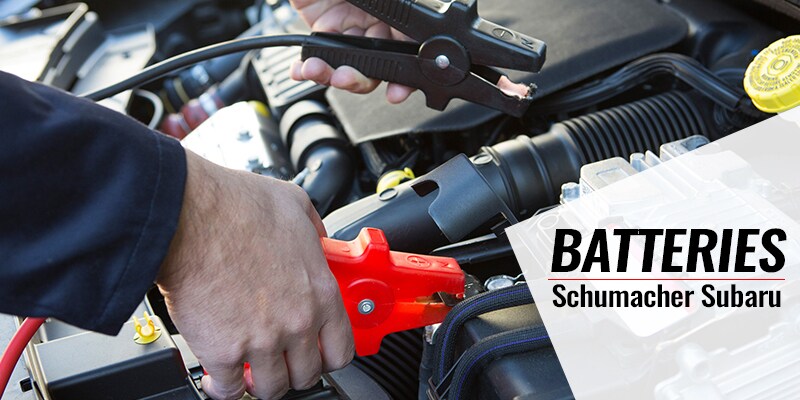 Your Subaru is one of the most reliable vehicles on the road, but without a working battery, it won't even start. Make sure you get superior Subaru battery service by bringing your car to the experts at Schumacher Subaru of West Palm Beach, Florida.
No battery lasts forever. About how long will your car battery last? Most will need to be replaced after about four years of use.
Driving with a dead battery can be inconvenient or dangerous, so make sure to get yours inspected at the first sign of a problem. What symptoms should you look out for?
Your engine is slow to start.
The battery dash light comes on.
Electronic parts (such as the infotainment system or windows) aren't working right.
If you notice any of these issues, bring your Subaru to our team immediately.
Schedule your battery appointment online or contact Schumacher Subaru of West Palm Beach at (888) 437-2040 if you have any questions.