The Subaru Outback
The Subaru Outback is ready for anything, just like you and has all the features you want and need. Like comfortable seats with ample legroom for all your passenger, a premium audio system with a multimedia infotainment system, versatile cargo space inside and out, power lift gate, and most importantly, safety. The Outback offers 143.6 cubic feet of interior space with 60/40 folding rear seats so you can pack everything you will need for a day at the beach. And if those boggy boards don't fit in the trunk then take advantage of the standard flexible cargo carrying roof rails with folding crossbars. So no matter where you are going or what you are doing, trust the Subaru Outback to get you there.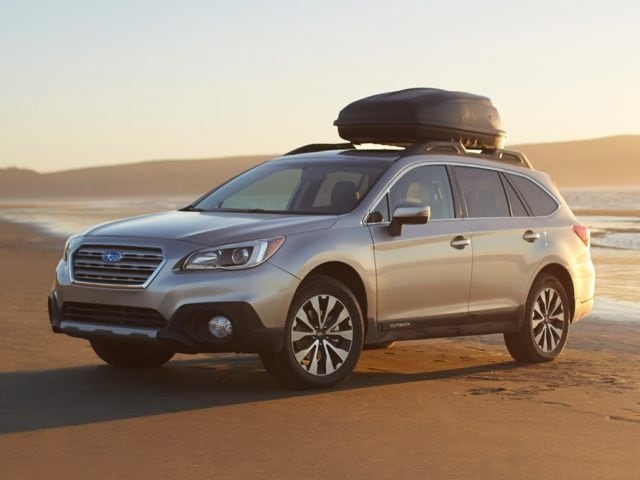 Safety In The Outback
The Subaru Outback features EyeSight Driver Assist technology which is a culmination of everything Subaru engineers know about safety providing you with an extra set of eyes that can react in a multitude of ways. EyeSight monitors traffic movements and adjusts cruise control accordingly and lane keep assist that will warn you if you are swaying outside the lane on either side. The pre-collision braking feature that is part of EyeSight can apply full braking force in emergency situations to help reduce or avoid frontal impacts. Another feature of EyeSight is the pre-collision throttle management system that detects objects in front of the vehicle that you are likely to hit and will reduce power to the engine to minimize possible impact force and damage. Subaru's that are equipped with EyeSight received the highest possible safety rating from the Insurance Institute for Highway Safety.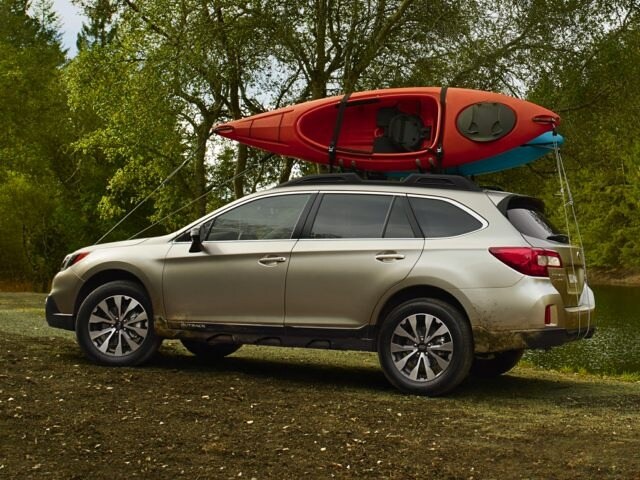 Performance & Efficiency
Subaru is known for their legendary standard symmetrical all-wheel drive system that was designed for optimal balance while distributing power evenly for maximum traction. Every Subaru Outback also comes with the durable Subaru Boxer engine that provides an incredibly smooth and efficient ride. The Outback gets an EPA-estimated 32 MPG highway and 25 MPG city.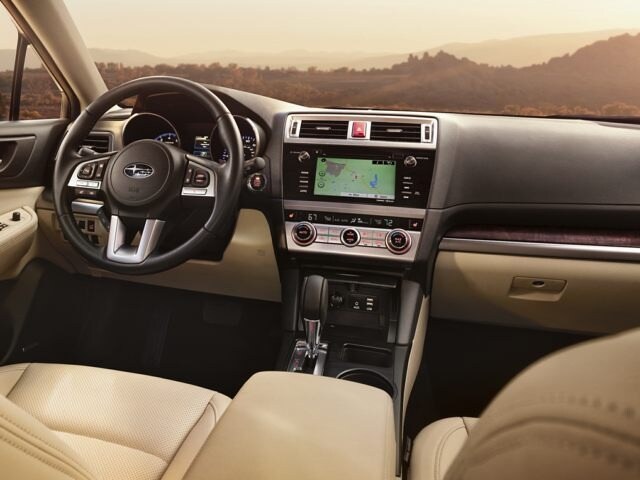 What makes the Subaru Boxer engine so different than others is its horizontal design that generates less vibration for more durability. So in other words the Boxer engines last a long time, which is why so many Subaru's are still on the road today. The four-cylinder and six-cylinder engine pistons move in a side to side motion which cancels out each other vibrations naturally. Engines that are subjected to less vibrations are smoothing operation than V shape engines. Another benefit to the horizontal engine is its flatter profile and how much space it requires, or lack of space. Which in turn give the Subaru Outback a lower center of gravity that provides enhanced stability and control.
We could go on all day about how awesome the Subaru Outback is but we think that to really experience everything the Outback has to offer you should go for a test drive. So come on down Schumacher Subaru at 3021 Okeechobee Blvd. West Palm Beach, FL. We are a short drive away from Wellington, Palm Beach Gardens, Royal Palm Beach, and Jupiter. Look forward to seeing you soon!